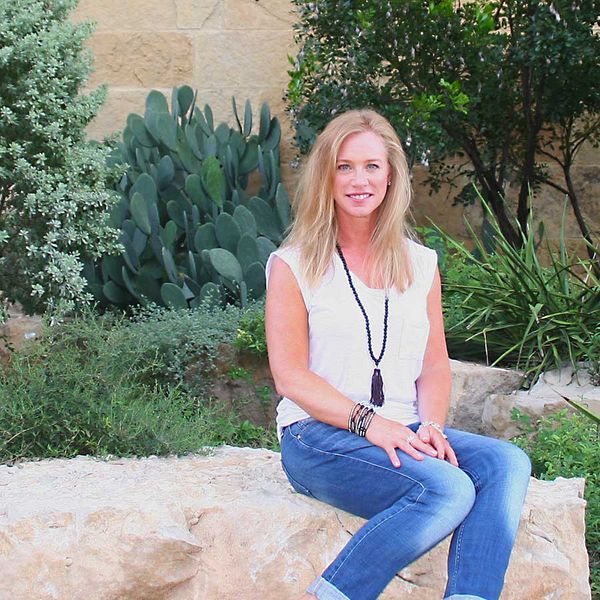 Born and raised on an Iowa family farm, Linda Kimble gained an early appreciation for landscapes, animals and nature. When most saw cattle and grain fields, she saw colors and textures.
Her unique vision and entrepreneurial spirit propelled her toward studies in art and business. She worked for and started several business ventures, some of which she continues to operate with her husband. Art, however, has been a consistent, life-long passion.
She describes her work as an intersection of construction and reconstruction; addition and subtraction. Color and texture become a fictional language layered throughout her paintings.
As an avid runner, including eight marathons, Linda continues to draw inspiration from landscape and scenery. A series, Austin Asphalt, incorporates pavement markings she discovered on the streets of her neighborhood. Compositions in nature often inspire her colorful and organic abstracts including paintings of the hills in central Mexico or the shorelines of South Carolina.
In addition to many private collections, Ms. Kimble is featured in numerous central Texas office buildings including One International Center, Bank of America Plaza, Union Square I & II, McCombs Plaza, Airport Center, The Oaks at University Business Park, RidgeWood Plaza, Farinon Office Park, Methodist Healthcare System and Heritage Plaza.
Linda is a running, cycling and yoga enthusiast, a mother of two, and according to friends and family, an authentic and generous spirit.