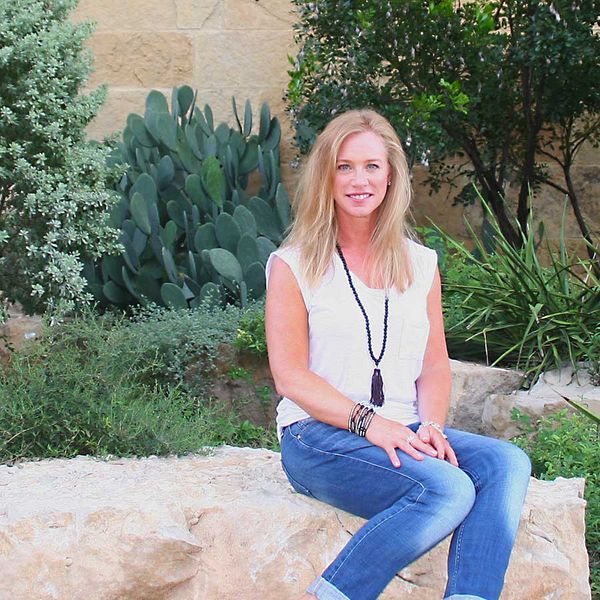 Linda Kimble gained an early appreciation for landscapes and nature from a rural childhood setting. Her unique vision and entrepreneurial spirit propelled her toward a career in commercial real estate. Art, however, has been a consistent, life-long passion which now enjoys the focus of her endeavors.
She describes her work as an intersection of construction and reconstruction, addition and subtraction. Color and texture—layered throughout her paintings—become a language interpreted by the viewer.
As an avid runner, including eight marathons, Linda continues to draw inspiration from landscape and scenery. A series, Austin Asphalt, incorporated pavement markings she discovered while running on the streets of her neighborhood in Texas.
Colorful surroundings in Texas, central Mexico and the scenery of the Southeast continue to inspire her vibrant and organic abstracts.
In addition to many private collections, Ms. Kimble is featured in numerous central Texas office buildings including One International Center, Bank of America Plaza, Union Square I & II, McCombs Plaza, Airport Center, The Oaks at University Business Park, RidgeWood Plaza, Farinon Office Park, Methodist Healthcare System and Heritage Plaza.